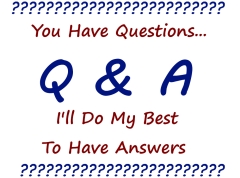 I've had many people ask me how online marketing differs from in person marketing.  The short answer…
It doesn't!
Why would I say that?  Just like in person, when you are using social spaces online to prospect (market your business), you are dealing with real people.  Many people mistakenly think that they should conduct themselves differently online than the do offline.  That couldn't be further from the truth.
Many times in my trainings, I've said "If you wouldn't say or do it offline, don't say or do it online".  The next time you feel the need to scream at everyone you know on social spaces about your wonderful business, STOP!!  THINK!!  Ask yourself…would I do or say this in person?
Shouting about your business online is like jumping on a table in the middle of a party and yelling about your business.  However, if you set up your profile properly, you can be the interesting person who everyone wants to ask about their business.  People will come to you and ask you to tell them more if they like what you've set up on your profiles.
This is why a clear, concise, "About Me" statement on your cover photo is so important.  It's also important that you learn how to properly repost photos so you are not sending people to the sites of other reps when you post them.  There are many, many ways you can go about setting up your profile so when you do go out (on social spaces) and socialize, people will come look to find out who you are and what you do.