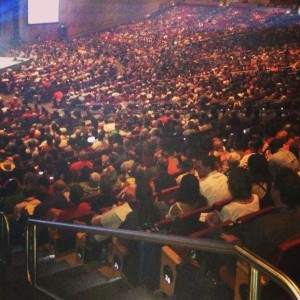 Exciting things are happening! 
HUGE changes are on the way!
This past weekend Empower Network had over 6,000 reps in one place.  I've been to many company conventions in the past and I've NEVER seen this many reps in one place at one time.  Especially from a company only 2 years old!!  So many people see the power in this great company.
Empower announced this weekend that they are rolling out a new blogging platform!
Whether you are brand new to working from home or already have a company that you are happy with, this new blogging system will make a HUGE difference in your success.
Unfortunately, I can't tell you any more at the moment because everything is under wraps until it is revealed publicly, however, I can tell you that
Don't wait!  This new blogging system will make it so much easier to create an income from home.  Once the announcement is made, there will be a mad rush of people to get in.
I look forward to working with you!


P S – No one can guarantee your success!!  Not here, not in any company. Your Results Depend on YOU