My brother and his family love to camp. I was over this weekend and he told me about a way to cook corn on the cob that I had never heard of before. It's called "Cooler Corn".
Here's how it works: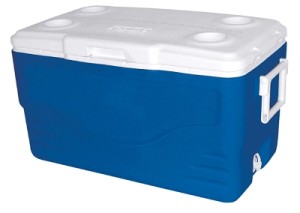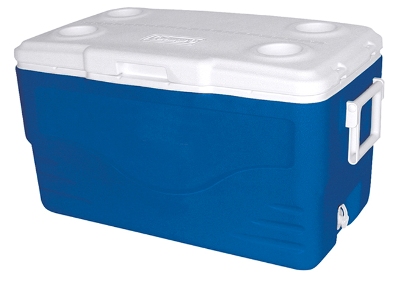 1st, get a cooler. Remove your beer (relax – you can put it back later or just get a separate cooler for this), clean it out and put in the ears of corn that you've removed the husk and hairs from.
Next, boil enough water to cover the ears of corn.
Last, close the lid and let it sit for about 30 minutes.  The corn will stay warm and perfectly done for up to two hours.
Try it.  I hear it's a great reason to buy an extra cooler!