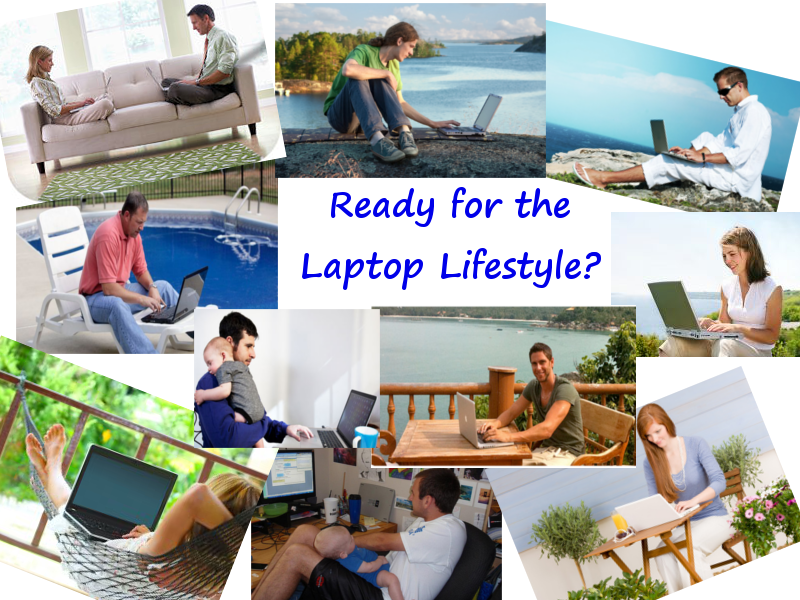 No matter what people tell you, there are only two ways to make money online.
1.  Sell something
AND
2.  Find others to join your team in selling something
You can do #1 without #2, but, in order for an opportunity to be legal, you can not do #2 without #1.
When you sell something, you earn commission.  Some companies will pay you 5%, some will pay 30%.  Some even pay as high as 40%.  How is that possible?  Well…generally, the product goes from the manufacturer through a bunch of middle men (who mark up the price at each step), and eventually is sold to the end consumer.
Generally, when you buy into a home based business, the product goes from the manufacturer through the company to the end consumer.  This way, the end price can be marked up, but there is no mark up from the middle men, so the company can pay you a commission for bringing them the end consumer.
I'm sure you've heard that some colleges are offering online education.  Convenience learning is a huge market in this day and age.  People love the idea of learning from the comfort of their home.
The products that I sell are online education for people who want to market their businesses on the internet.  Because they are made and delivered electronically, the manufacturing and delivery costs are very low.  The company, charges an affiliate fee of $20/mo., which covers these costs.  The commission that I make is 100% on what I sell.

100% is unheard of in the affiliate marketing arena.
To find out more about what I do from home, VISIT HERE
Tomorrow, I will tell you a little about the team of wonderful people that I work with to build my business.  We are called the eBananas.
In the meantime, if you have any questions, please let me know.