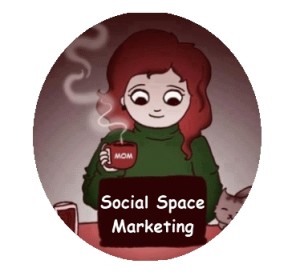 I see so many people trying to market their business online using social spaces.  Many have come to me saying "Social space marketing doesn't work for me!"  I look at what they are doing and think "It's no wonder it's not working".
If you're sick of struggling and trying to figure out what the heck you are supposed to be doing to actually make money online, I have a solution for you!
About 6 months ago I did a three week webinar series on Social Space Marketing.  We covered the basics of Social Space Marketing and then went more in depth on Facebook, Pinterest, Twitter, Blogs and Forums.
I've decided to offer this course at a HUGE discount over what it originally sold for.  The specific examples may be different because social spaces evolve, however, all of the concepts and strategies are still valid today.
Go here and get the course at a huge discount.  (Discount ends at midnight EST on Friday, October 25)
Enjoy!